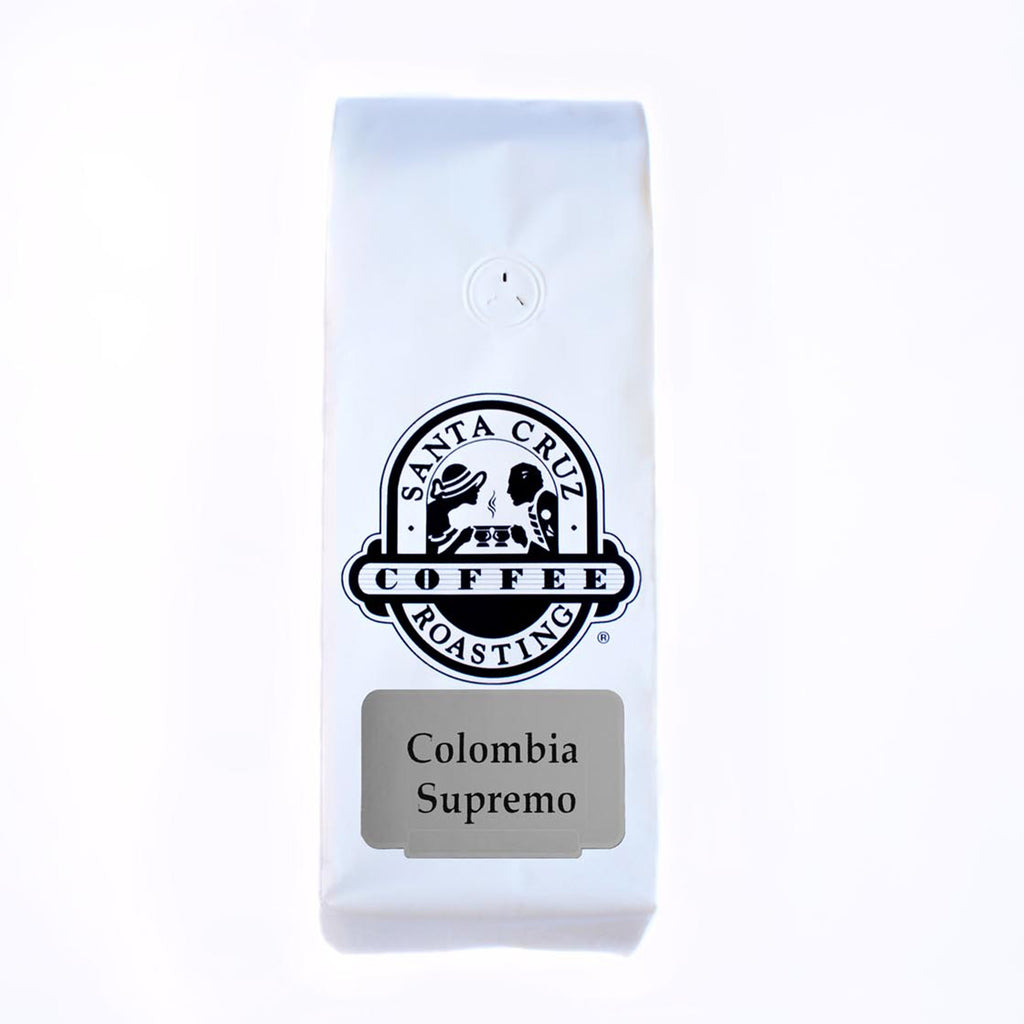 Colombian Supremo ~ 16 oz.
Full City roast • Medium body • Lively finish 16oz Valve Bag
This classic coffee from one of the great coffee producing regions of the world is a beautiful example of what makes Colombian coffees so popular and enduring. The elegant floral aroma of coffee blossom combines with notes of roasted almonds and caramel in this refined and exemplary brew.